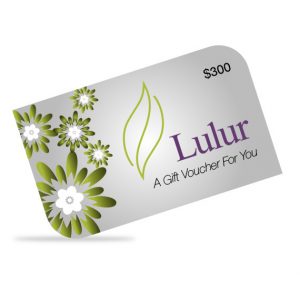 $300 E-Gift Voucher
Lulur Spa e -Gift Vouchers are purchased just like any other item in our store.
The Gift E-Voucher is a Redemption Code that is emailed to you and/or the recipient after purchase.
RECEIVE 20% OFF THE PURCHASE OF ALL E-GIFT VOUCHERS. Offer good to May 10, 2015. HAPPY MOTHER'S DAY!